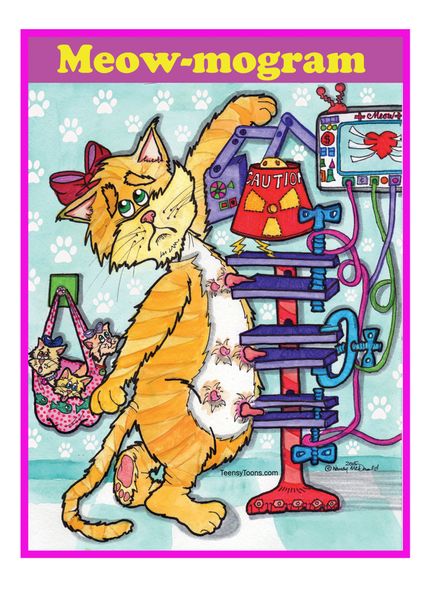 Inside caption reads:
"This procedure needs to come
With a cocktail bar." -The Tao of Olivia, the Cat.
(Text on back of card reads:) "Yeow!"
Teensy, a crackerjack beagle, has a little feline sister named Olivia who worries that medical advances will one day lead to hiss-worthy exams like this one. Her yearly check-up about sends her off the deep end now. And all that caterwauling is just from the road trip to the vet's office! For now, Olivia is content tending to her own ta-ta's.