Greeting Card - Yappy Camper.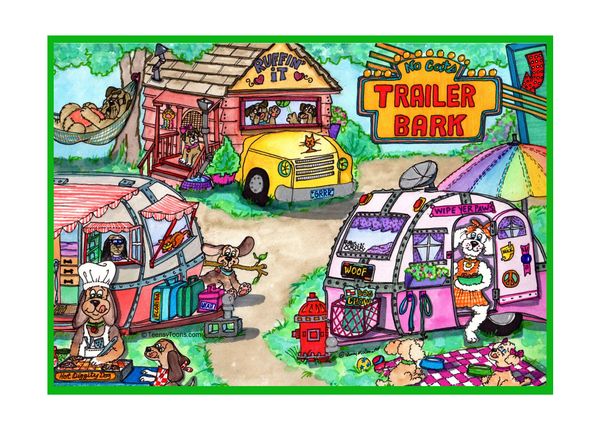 Inside caption reads:
"We use to be wolves roaming the woods.
Then we noticed
You had better food and a sofa." -The Tao of Teensy, the Dog.
(Text on back of card reads:) "Yappy Camper."
Teensy, a terrific beagle, quite enjoys "ruffing" it in the great outdoors. She's not one to pitch a Pup Tent mind you, but if her fluffy bed is in a well-outfitted camper and there are burgers on the grill and bottled water in her bowl, she's your Wilderness Girl. Teensy has been known to lose her mind in a campground when squirrels appear and quite fancies the idea of sitting around a campfire (please pass the S'mores) for a rowdy howl at the moon. But after a few days without a sofa to stretch out on, Teensy is ready to pack it in and motor on home!