Greeting Card - Whack-a-Cat Party.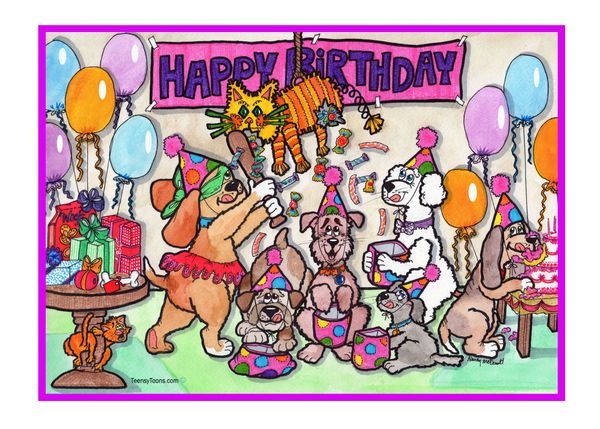 Inside caption reads:
"Candy spilling from the belly of a Cat.
What greater party can you have than That?" -The Tao of Teensy, the Dog.
(Text on back of card reads:) "Whack-a-Cat Party."
Teensy, a food monger beagle is a bonafide Party Animal. She adores any celebration that includes pupcakes, and ice cream and will gladly wear a party hat, even if the elastic band pinches her chin. She's that devoted. But honest, she's not. If a peek under the blindfold will get her to the treats faster, that's the route Teensy will take. Party on.