Greeting Card - Tres Spicey Gatos.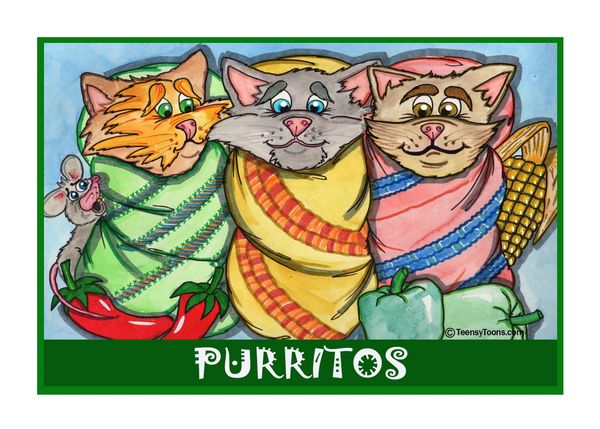 Inside caption reads:
"Aye cat-umba!"
(Text on back of card reads:) "Tres Spicey Gatos."
These three caballeros (all siblings of Teensy, a beloved beagle) and their love of celebrating Cinco de Meow, were the inspiration for this cartoon. Though none of them would ever tolerate being swaddled in ponchos, (oh the fur would fly!) they do enjoy a little fiesta every now and then. But rest assured, no kitties were harmed during the creation of this card. Dios Meow!