Greeting Card - To Each Their Own.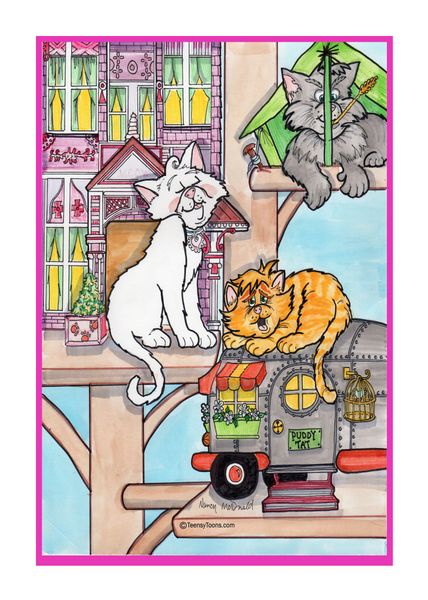 Inside caption reads:
"What makes a cat tree purr-fect is
Location. Location. Location." -The Tao of KeeKee, the Cat.
(Text on back of card reads:) "To Each Their Own."
Teensy's feline sister, KeeKee, and the rag-tag posse she travels with, were the inspiration for this cartoon. KeeKee is very prim and proper and given the option, would surely create a fancy house for herself on a portion of the family cat tree. Her brother Bubbie however, is more laid back and would no doubt chose a carefree trailer. Despite their differences, they all coexist happily together with a pair of beagles.