Greeting Card - Three…Two…One.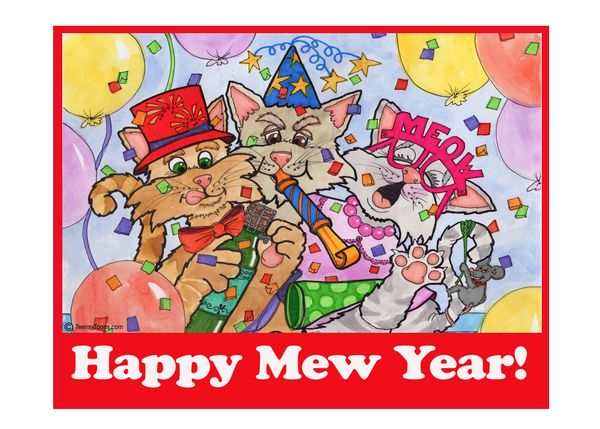 Inside caption reads:
Fur auld lang syne."
(Text on back of card reads:) "Three…Two…One."
Olivia, a rescued kitty lives with Teensy, a beloved beagle. Olivia enjoys ringing in the new year with lots of caterwauling, but only if she's had a decent nap prior to the festivities. The fancy colored streamers are always a favorite with these paw-ty animals, and nothing says celebration better than glitter canons and getting that shiny stuff all over your paws! With plenty of milk in crystal saucers and tuna appetizers for all, this celebration looks like it will leave everyone feline just fine!