Greeting Card - The Little Girls Room.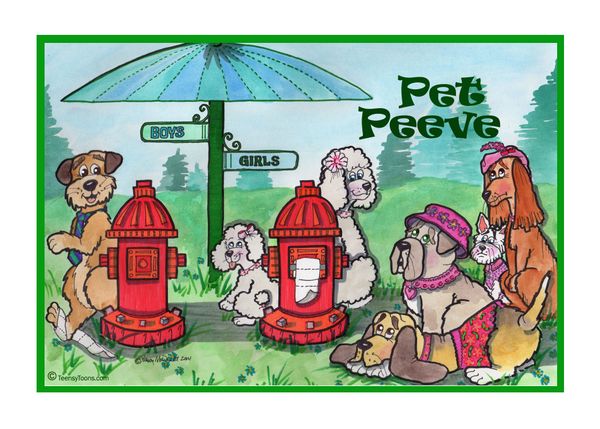 Inside caption reads:
"It's no wonder girls are social.
We spend so much time
In line with one another." -The Tao of Teensy, the Dog.
(Text on back of card reads:) "The Little Girls Room."
Teensy, a polite beagle, has learned to allow plenty of time for potty breaks. Considering she chugs down about a gallon of water before she hits the dog park, this is no surprise. But she says "staying hydrated keeps her skin looking young." Who are we to argue? Teensy plans to initiate a referendum to install multiple hydrants for the girls, after she obtains a thousand signatures to get it on the ballot.