Greeting Card - Tea Time.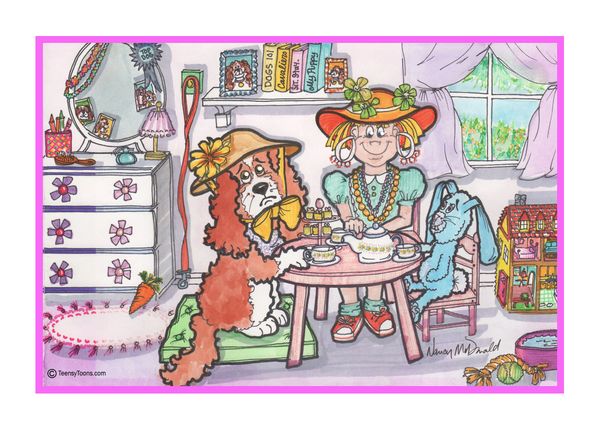 Inside caption reads:
"In exchange for treats,
Dogs are willing to accept the fact
That sometimes costumes will be involved." -The Tao of Teensy, the Dog.
(Text on back of card reads:) "Tea Time."
Every good little Cavalier knows that sometimes you must play dress-up in order to enjoy a little cake and some PG Tips English tea. Billy, the most polite chap on the face of the earth has bravely suffered through more costume changes than he'd like to admit. But being British at heart, he simply cannot resist Tea Time and all the yummy cakes and sandwiches that come with it.