Greeting Card - Snug As A Pug.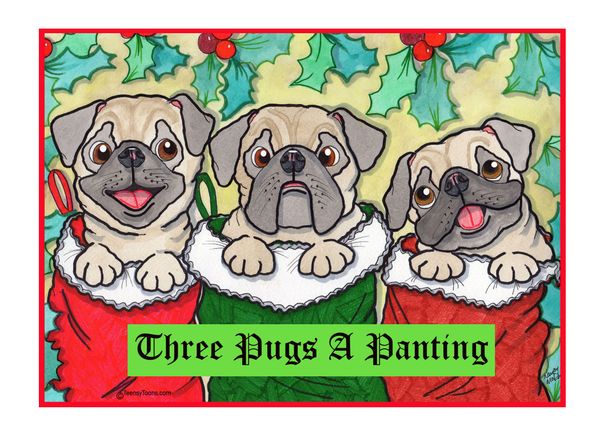 Inside caption reads:
"Heat up the cocoa
And fill up the mug
My Christmas is bright
Because of my Pug." -The Tao of Teensy, the Dog.
(Text on back of card reads:) "Snug As A Pug."
This trio of pudgy pugs aren't actually hanging at the hearth (there's a weight limit you know). But if they were, paws down, they'd be the cutest little stocking stuffers this season. However, once they wiggle their way out, three puppies raising havoc amidst all that ribbon and wrapping paper will certainly make for a festive day!