Greeting Card - Sign Here, Pooch.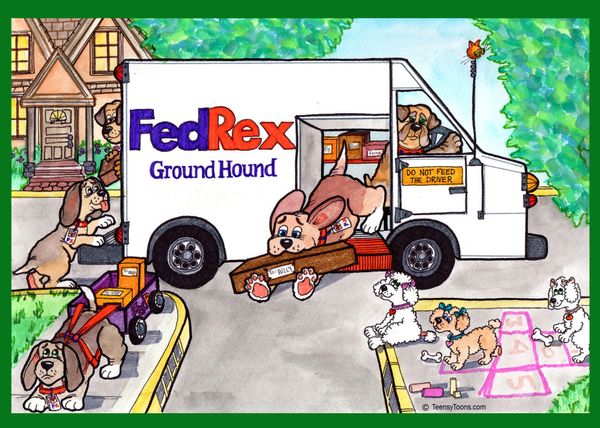 Inside caption reads:
"Fetch.
It's what we do." -The Tao of Teensy, the Dog.
(Text on back of card reads:) "Sign Here, Pooch."
Honestly with the speed pups run, they would be brilliant delivery dogs. Unless of course, it's Teensy. She's a pudgy beagle that is never in much of a hurry, unless it's her dinner time. In fact, if she's on your delivery route, you might have to wait for your package. And if your shipment contains hot dogs, you best forget it ever being delivered.