Greeting Card - Scrubba-Dub-Dub. Pup In A Tub.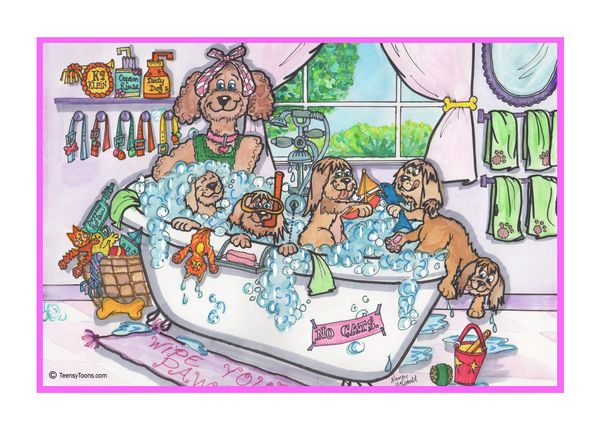 Inside caption reads:
"Sit. Stay. Lather and Repeat."
-The Tao of Teensy, the Dog.
(Text on back of card reads:) "Scrubba-Dub-Dub. Pup In A Tub."
Teensy, a personable pudgy beagle and her little sister, Tyler, love to roll in dead worms, greasy spots in the road and anything smelly. Because of this, they have to endure bubble baths. Though they act as though they are being dipped in boiling oil, the truth is, they really enjoy the lavender soap and the spritzing massage of the water. Bath time isn't complete without it resulting in at least half a dozen soggy towels, a puddled floor and a ring around the tub.