Greeting Card - Remember, Leave One Leg Off The Scale.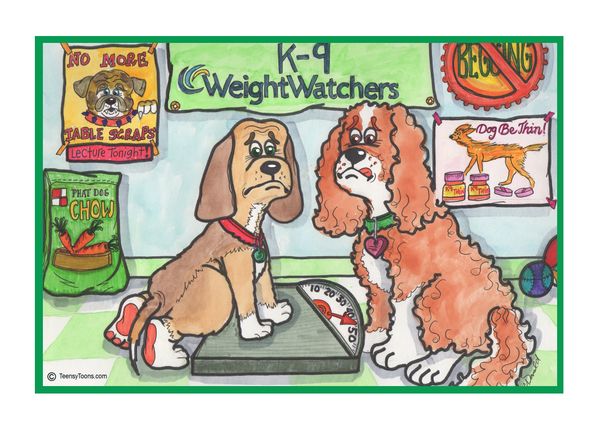 Inside caption reads:
"Be patient to that which troubles your mind.
Be happy and blame it on water weight."
-The Tao of Teensy, the Dog.
(Text on back of card reads:) "Remember, Leave One Leg Off The Scale."
Teensy, an adored pudgy beagle and her best friend, Billy, a big-boned King Charles Cavalier simply adore food, parties, trash cans and doing the pre-rinse for the dishwasher. Both equally detest the scales. Always scheming to hide the truth about their expanding waistlines, they believe this idea ranks as one of their best. Simply slip that back leg off the scale before the true weight registers and no one will be the wiser. They both plan to market their "diet secrets" as soon as they find a financial backer.