Greeting Card - Pugsicles.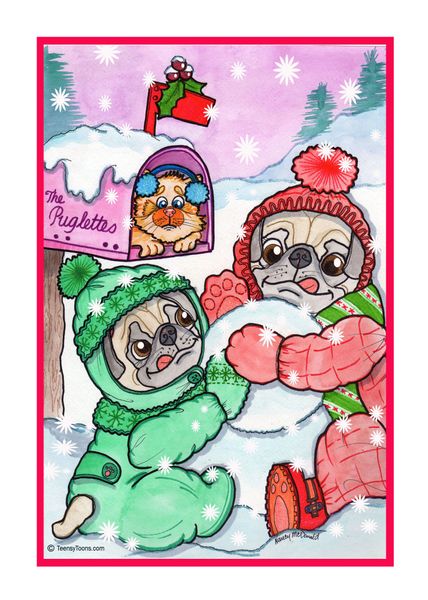 Inside caption reads:
"There's snow business
Like pug business." -The Tao of Teensy, the Dog.
(Text on back of card reads:) "Pugsicles."
When Doggy Obedience School is closed for a snow day, it's time to get outside and cele-bark! These two pugs don't mind being bundled in snowsuits (though they do resemble the Michelin Tire Man) but they will certainly enjoy a nice bowl of warm milk when they finally return indoors.