Greeting Card - Potato Pancakes For Everyone.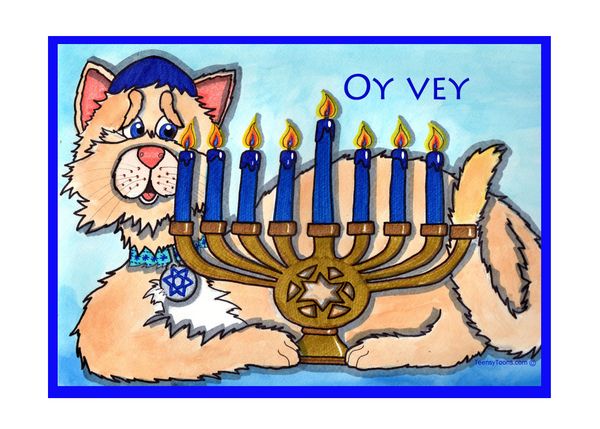 Inside caption reads:
"It's the holidays!
Happy Chanukah." -The Tao of Bubbie, the Cat.
(Text on back of card reads:) "Potato Pancakes For Everyone."
Teensy, a lively beagle has a little feline sister named KeeKee who loves to stretch out on a dinner table, especially right before a big holiday meal. She's been known to pull herself up via the tablecloth and then make herself right at home. So it wouldn't be a stretch to imagine her in the middle of a Chanukkah celebration waiting patiently for the delicious potato pancakes to be served.