Greeting Card - Paws and Reflect.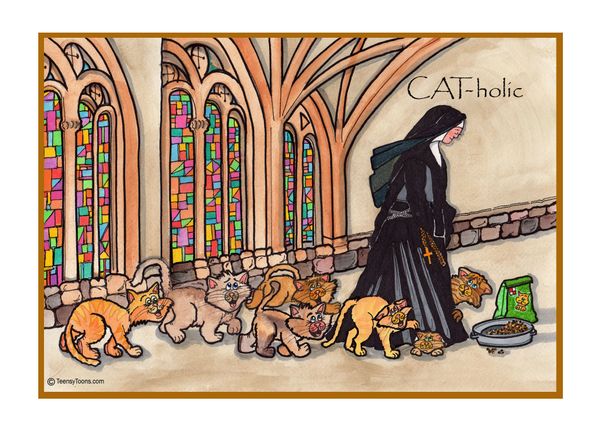 Inside caption reads:
"Start by doing what is necessary;
Then do what's possible;
And suddenly you are doing the impossible."
-St. Francis of Assisi.
(Text on back of card reads:) "Paws and Reflect."
Teensy, a portly beagle has a little feline sister, KeeKee who was rescued at six weeks old from inside a drain pipe. Though kitties are generally non-denominational, KeeKee swore she was Catholic and dreamed of prowling through a convent. This brood of felines, like KeeKee have found a wonderful, loving home and are eager to show their appreciation.