Greeting Card - Let Me In Now! Meow!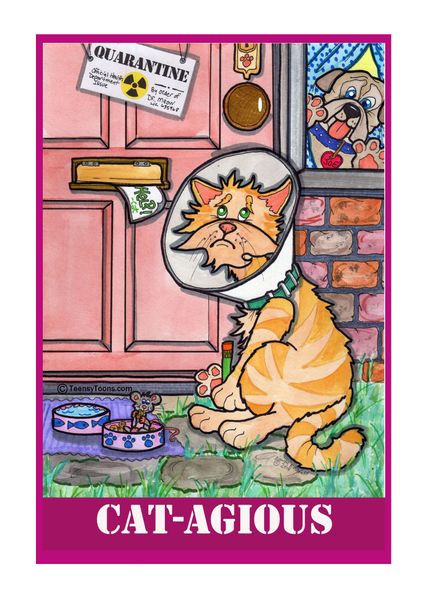 Inside caption reads:
"Feline ruff?
Walk it off." -The Tao of Olivia, the Cat.
(Text on back of card reads:) "Let Me In Now! Meow!"
Teensy, a compassionate beagle, has a little feline sister named Olivia who would be horrified to find herself on the wrong side of a door. In fact, in her fantasy cat world, doors wouldn't even exist. Just boxes. And plenty of them. But if there is a wackadoodle dog in the house, you can bet that pranks will occur. So look alive kitty, or it could be a long night.