Greeting Card - Open Wide.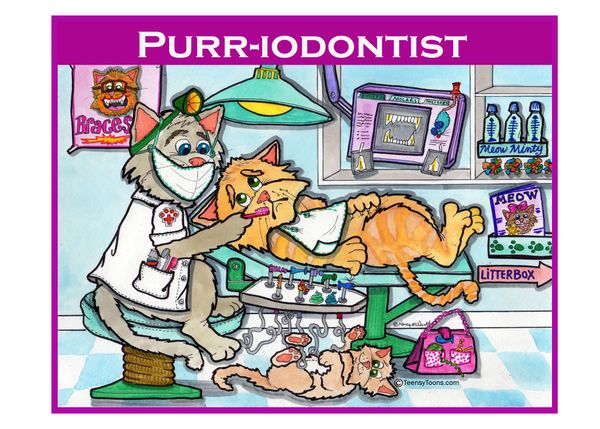 Inside caption reads:
"Appointment time:
Tooth-hurty."
(Text on back of card reads:) "Open Wide."
Olivia, a rescued kitty lives with Teensy, a humdinger of a beagle. Olivia recently had a complete dental check-up and well, let's face it, she wasn't pleased with the experience. However, the complimentary tuna-pop at check-out met with her satisfaction. She does love to show off her sparkly, white choppers now and is always preaching the benefits of flossing. Good advice, especially when those pesky lizard tails get stuck between your back molars.