Greeting Card - Oh Behave.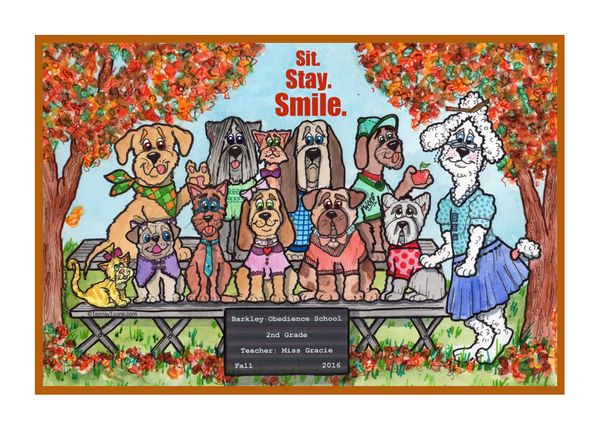 Inside caption reads:
"I don't run with scissors, but I've eaten my share of paste."
(Text on back of card reads:) "Oh Behave."
Teensy, a precious beagle, adored Obedience School. (Especially the "motivational" treats). She even happily did her homework (okay, her attention span left a bit to be desired) and posed for school photos (once again, supplemented with treats.) In fact, she graduated with a diploma and a weight gain of 5 pounds. Go figure.