Greeting Card - Measure Once. Bark Twice.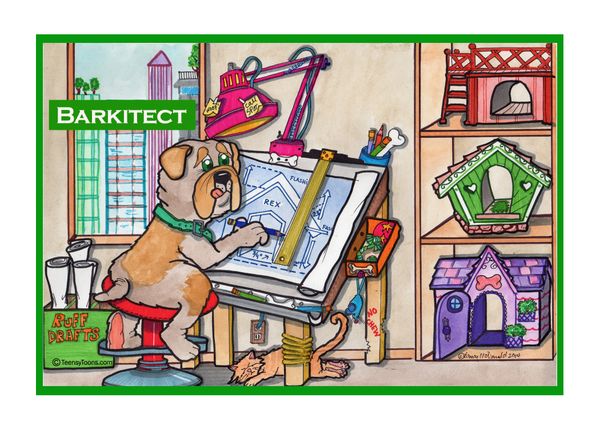 Inside caption reads:
"Good design combines
Form, function and the environment
To chew a bone in private." -The Tao of Teensy, the Dog.
(Text on back of card reads:) "Measure Once. Bark Twice."
Teensy, a determined beagle, has a little sister named Tyler who likes to put the "work" in "working breed." Tyler certainly knows her way around a blueprint, especially if there is a ham sandwich laying on top of it. She's gnawed the handles off enough screwdrivers to earn a reputation on a construction site and would pride herself on designing custom dog houses if she didn't first chew up all her drawing pencils.