Greeting Card - Launch in 3...2...1.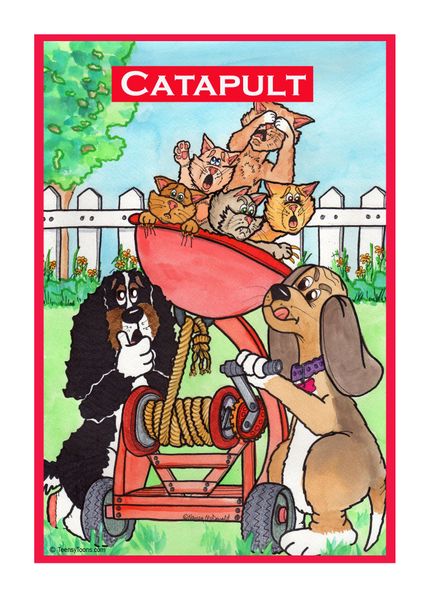 Inside caption reads:
"There are a myriad
Of methods
To sling a cat." -The Tao of Teensy, the Dog.
(Text on back of card reads:) "Launch in 3…2…1"
Teensy, a happy beagle and Lilly a rescued cavalier recently encountered a pesky cat named Chubby who refused to leave them alone. Chubby complained a lot, ate their snacks and hogged the sofa. Clearly Chubby had to go. After completing a quick online Engineering course, Teensy and Lilly constructed their prototype catapult. They are currently looking for financial backers so they can make the real thing.