Greeting Card - I Swear, The Cat Did It.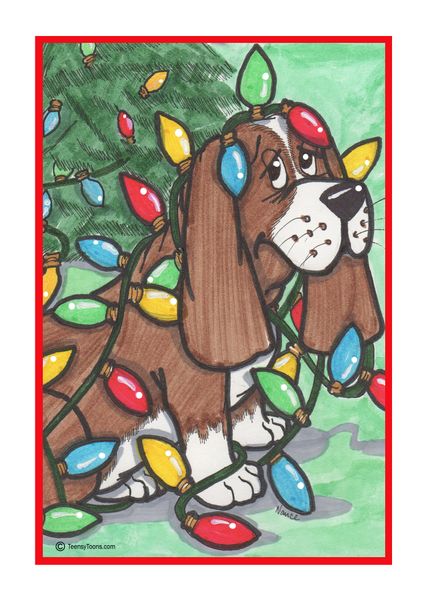 Inside caption reads:
"Wreck the Halls."
(Text on back of card reads:) "I Swear, The Cat Did It."
Teensy's little beagle sister, Tyler is always very good. Except when she's not. She has pulled over her fair share of Christmas trees, buried strands of garland in the yard and thinks the tree is a seasonal water bowl. Neverless her stocking is always filled to the brim with goodies. Tyler's goal this year is to stay off the Naughty List.