Greeting Card - I Have A Little Dreidel.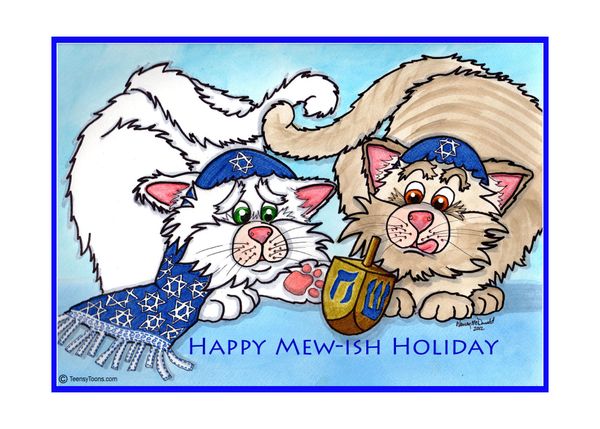 Inside caption reads:
"Wishing you a joyous Chanukah."
(Text on back of card reads:) "I Have A Little Dreidel."
Teensy, a dearly loved beagle has a little feline sister named KeeKee who simply adores to play with anything on the floor. So it's no wonder, when a dreidel spun across the room, that KeeKee was the first one to pounce on it. Of course, within a few minutes, she realized she was stumped regarding the Hebrew markings, became bored and simply went in search of a lizard to torment.