Greeting Card - Hospitals and CAT-scans.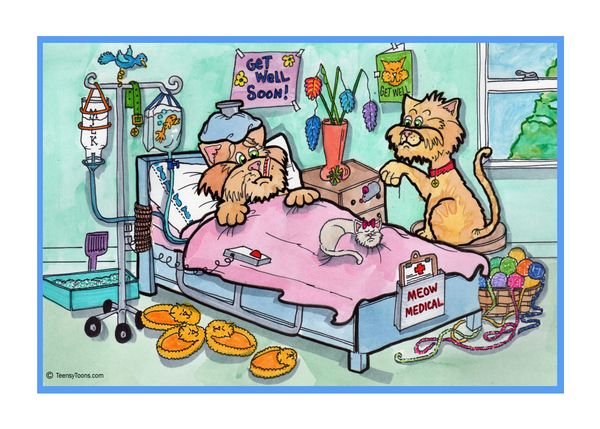 Inside caption reads:
"Bad news is, your CAT scan was awful.
Good news is, the yarn basket is full."
-The Tao of KeeKee, the Cat.
(Text on back of card reads:) "Hospitals and CAT-scans."
Teensy's feline sister, KeeKee, who, knock on wood has never been in the hospital, was the model for this cartoon. Born in a swampy forest in Florida and found stuck in a drain pipe, KeeKee was nursed back to health with her own baby bottle filled with goat's milk. Now a senior citizen KeeKee continues to enjoy a picture purrfect life lounging on the catio while she reviews geriatric healthcare plans.