Greeting Card - Home Is Where You Make It.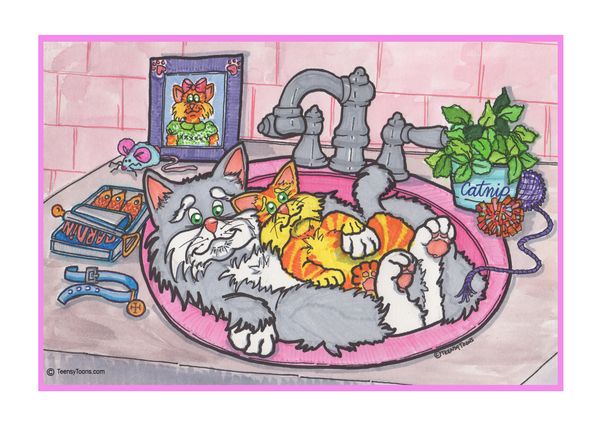 Inside caption reads:
"A cat does not invade your space.
A cat raises your property value." -The Tao of KeeKee, the Cat.
(Text on back of card reads:) "Home Is Where You Make It."
Bubbie and KeeKee, adored kitties who live with a beagle named Teensy, were the inspiration for this cartoon. Less than a pound when rescued from a drain pipe, KeeKee enjoyed not only being bottle-fed, but the calming companionship of her new found friend, Bubbie who was also rescued after being abandoned at birth in a warehouse. Bubbie and KeeKee both have enjoyed long and happy lives with Teensy and her family in sunny Florida.