Greeting Card - Hocus Poc-Hiss.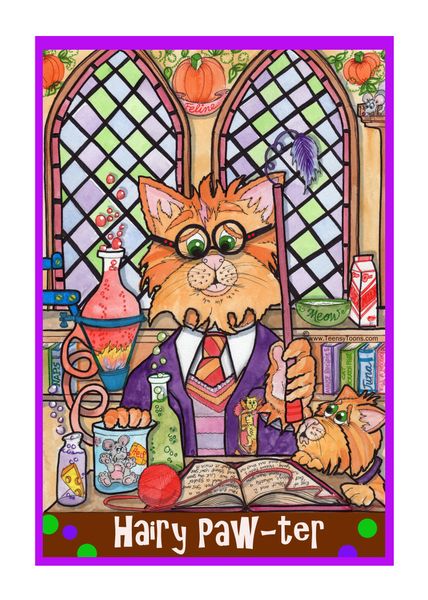 Inside caption reads:
"It's all smoke and mirrors."
-The Tao of Olivia, the Cat.
(Text on back of card reads:) "Hocus Poc-Hiss"
Teensy, a bibliophile beagle has a little feline sister named KeeKee who is a voracious reader (well, she loves to shred paper, let's be honest.) Not surprising, her favorite book is about a magical cat who possesses more power than just hissing. With just a few beakers, some test tubes, Eye of Newt and some carefully orchestrated magic wand work, KeeKee's fantasy might one day come true.