Greeting Card - Hey Doc, Measure Twice, Cut Once.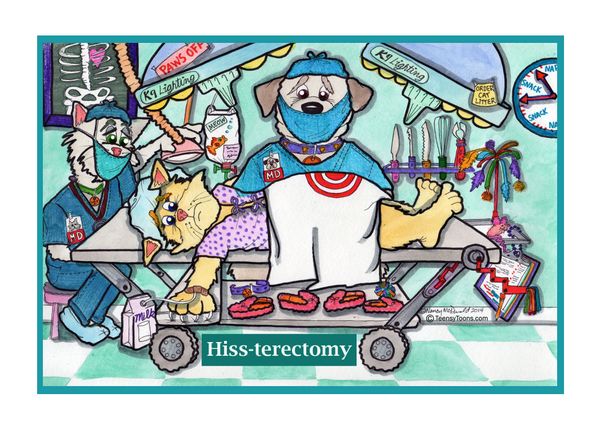 Inside caption reads:
"Sit.
Stay.
Don't Lick." -The Tao of Olivia, the Cat.
(Text on back of card reads:) "Hey Doc, Measure Twice, Cut Once."
Olivia, a rescued kitty lives with Teensy, a brave beagle. Olivia never really had an o-purr-ation, but her mom needed someone to pose on the surgery table and guess who lost the coin toss? A hospital can be a scaredy-cat place to be, but if you have a good doctor and an adequate dose of catnip, you'll be scampering and frisky again in no time. Just remember, don't lick your wound, quit crying over spilt milk, take two cans of tuna and call your doctor in the morning.