Greeting Card - Go Sit On The Naughty Mat.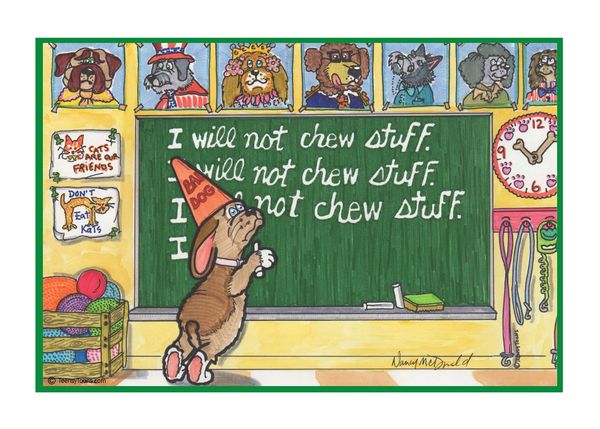 Inside caption reads:
"Choose what you chew wisely.
Then hide the evidence. (Even wiser.)" -The Tao of Teensy, the Dog.
(Text on back of card reads:) "Go Sit On The Naughty Mat."
Teensy a loveable beagle was a maniac chewer as a puppy. She made quick work of destroying pencils, purses, socks and even bars of soap with the gnawing capability of a wood-chipper. After months of counseling, obedience school, and toy boxes full of stuffed animals, she has grown into a well-mannered member of the family.
(Also available as a postcard.)