Greeting Card - Follow Your Nose.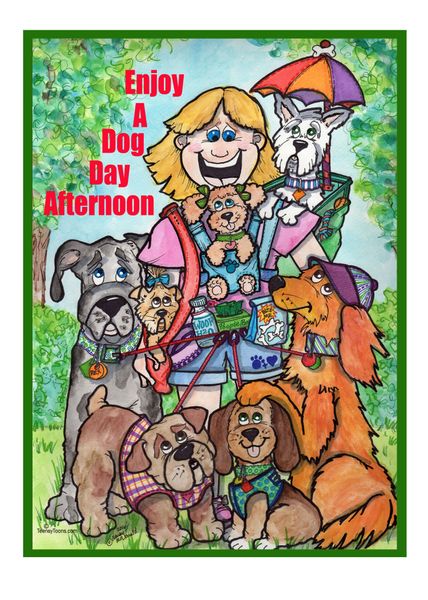 Inside caption reads:
"Strength in numbers."
-The Tao of Teensy, the Dog.
(Text on back of card reads:) "Follow Your Nose."
Teensy, a happy beagle, loves a good sniff-fest. She's explored nature from coast to coast, including both oceans and lots of dog parks in between. What she's discovered is that you can never sniff too much or too long in the same spot. And when you are worn out, simply lay down in the dirt until your mom carries you back home.