Greeting Card - Don't Eat The Paste.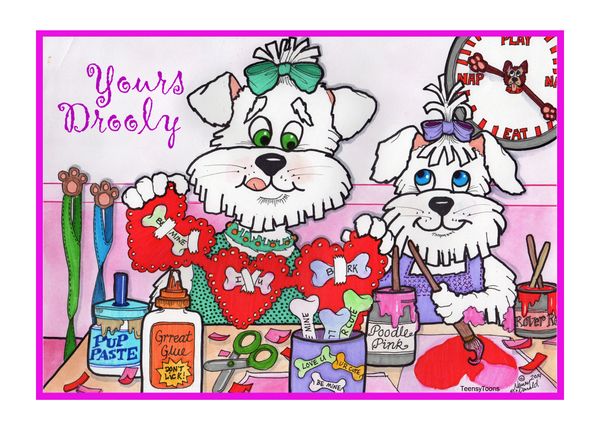 Inside caption reads:
"Be the kind of Valentine
Your dog thinks you are."
(Text on back of card reads:) "Don't Eat The Paste."
Making Valentines can be great fun, but troublesome keeping the glue and fur away from one another. (And let's not even discuss how difficult it is to use scissors when all you have are paws!) But Gracie and Lola know that a quick trip to the beauty parlor will have them looking clean and adorable lickety-split. Wishing for a cupcake-infused Valentine Paw-ty this year, these little cupids hope the love they spread will go far.