Greeting Card - Community Bulletin Board.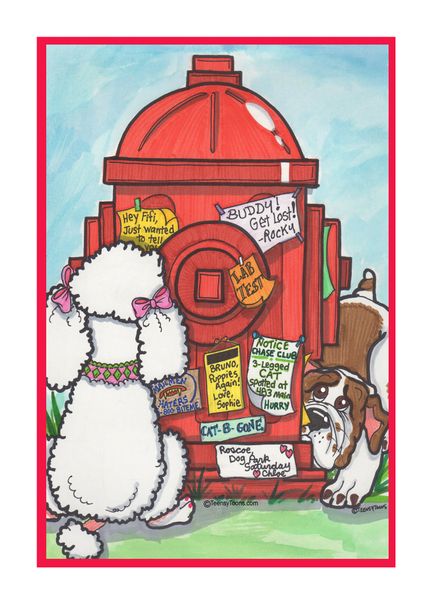 Inside caption reads:
"Sniff not for whom
Posted the message.
The message was
Left for thee." -The Tao of Teensy, the Dog.
(Text on back of card reads:) "Community Bulletin Board."
Teensy and Tyler, beloved sister beagles, spend an insane amount of time sniffing fire hydrants. While their mom can't fully understand their obsession, the girls realize they are catching up on all the latest canine news. Though the beagles didn't pose for this cartoon (because they were acting like idiots and wouldn't keep still) neighborhood stand-ins volunteered.