Greeting Card - Chow Hounds.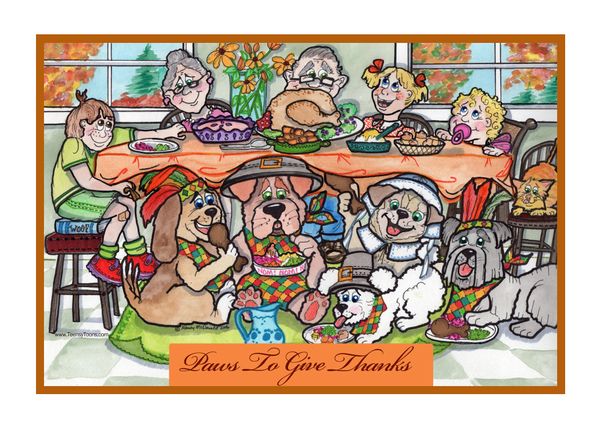 Inside caption reads:
"I had muffin to do with this mess."
(Text on back of card reads:) "Chow Hounds"
Teensy, a pudgy beagle, loves to invite her friends over for festive meals. In fact they don't even mind squeezing into silly pilgrim costumes if it results in their feasting on turkey and potatoes. Why this canine crew even volunteers to lick all the plates clean! A slice of pie (heavy on the whip cream, please) is all they ask in lieu of "thanks".