Greeting Card - Boil + Bubble = Feline Trouble.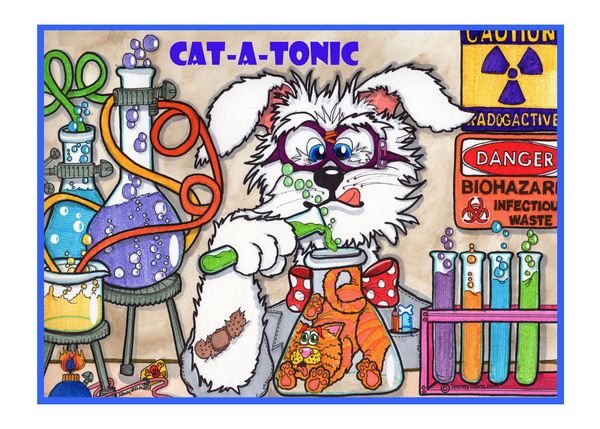 Inside caption reads:
"A pinch of Hiss
A dollop of Purr
Eye of Newt
And lots of loose Fur."
-The Tao of Teensy, the Dog.
(Text on back of card reads:) "Boil + Bubble = Feline Trouble."
One of Teensy's friends, Nimmy is quite the clever chap (excelling in all of his AP classes) but intolerant when it came to cats. Having built a science lab in his dog house, Nimmy tried to invent the first "feline-based" tonic. Disclaimer: No real cats were boiled during the drawing of the illustration. I mean honestly, a science lab in a dog house? Who's gonna believe that?