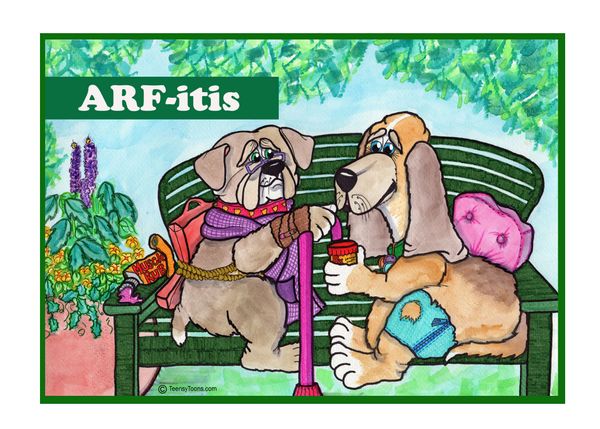 Inside caption reads:
"I've gnawed on lots of bones.
But now my bones are gnawin' on me!"
-The Tao of Teensy, the Dog.
(Text on back of card reads:) "Benched."
Teensy, a lovely but aging beagle is now a card-carrying member of AARP and part of the ever-growing Canine Knee Replacement Club. Gone are the raucous romps in the park from those crazy days of puppyhood. They have transitioned into sedately visiting friends on sofas, or park benches and maybe playing a leisurely game of checkers.