Greeting Card - Bark-yshnikovs.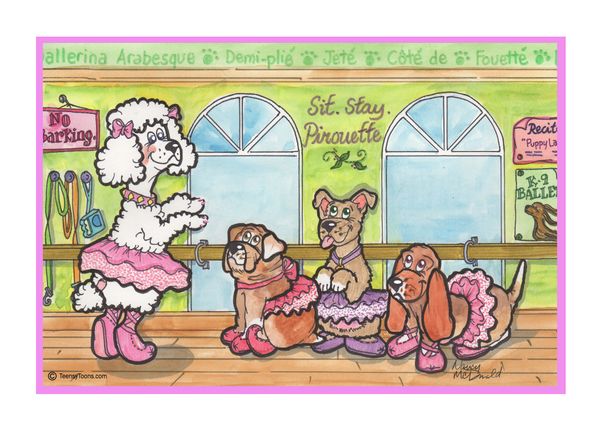 Inside caption reads:
"We are all dancers. We happy dogs.
With or without tu-tu's" -The Tao of Teensy, the Dog.
(Text on back of card reads:) "Bark-yshnikovs."
Contemplating what it would feel like to be light on their feet, Billy and Teensy (a big-boned cavalier and beagle) thought about taking ballet classes. Though prone to theatrics worthy of Broadway, Billy was horrified with the tutu and Teensy said the shoes hurt, so they nixed the idea and hired some stand-ins so the cartoon could be drawn. Billy and Teensy are not opposed to watching a dog ballet from the audience, contingent on the fact that someone buys them popcorn and candy bars.