Greeting Card - Abominable Snow Cat.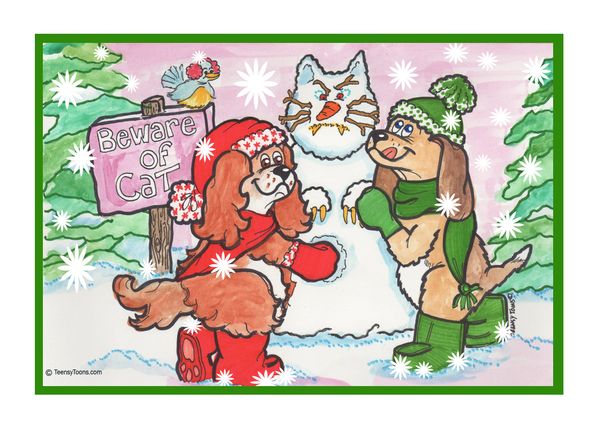 Inside caption reads:
"Meowy Hissmas."
(Text on back of card reads:) "Abominable Snow Cat."
Teensy, a hilarious beagle and Billy a cherished Cavalier are best friends. Though they have tried wearing booties (hated them) and scarves (lost them) they do love a good romp in the snow (contingent on the fact there is hot cider later). Despite the fact they are both deathly afraid of cats, if given the dexterity to rolls snowballs, an Abominable Snow Cat is what these two sculptors would create.