Donations - Teensy Gives Back
Teensy Toons commitment to caring for dogs and cats happens every day with every order. A generous 30% of annual profits is donated to qualified grass-roots animal organizations in the form of lovely gift baskets filled with our products. These gift baskets are then used in silent auctions and fund-raisers for shelters and rescue organizations coast to coast.
Teensy Toons is proud to be an integral part in giving back to help aid the precious furry souls who give us so much.
If your organization is requesting consideration for a Teensy Toons donation, please supply your 501(c) (3) documentation in an email attachment as well as a description of your organization and fund-raising event.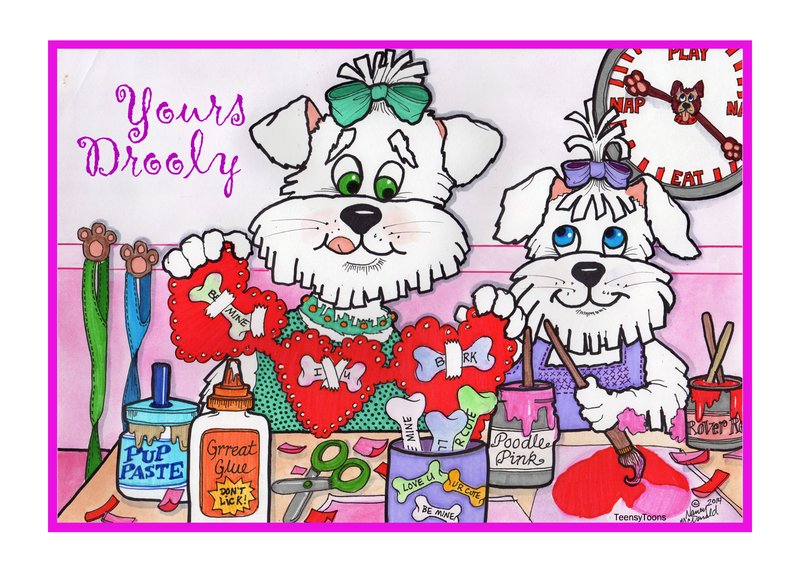 Here is an ever-growing list of charities to which Teensy Toons has donated gift baskets:
Arizona Pug Adoption and Rescue Network, Mesa, AZ

"Whisker Walk" Animal Shelter, Sterling, MA

"Paws For a Cure", McKenzie TN

"Dogswalk Against Cancer", New York City, NY

"Newfiepalooza", Chicago, IL

Siouxland Off Leash Assoc. "Woof Walk" Sioux City, IA

Jack Russel Rescue, Kansas City, MO

Churchill Animal Protection Society, Fallon, NV

Atlanta Humane Society, Atlanta, GA

Hot Diggity Dachshund Club, Las Vegas, NV

Paper Cities Kennel Club-Police Dog Vest Charity, Wausau, WI

Pups Without Partners Greyhound Rescue, Shelton, CT

Greyhound Pets of America, Greater Orlando, FL

Animal Shelter, Hurricane, UT